Description
Highlight
Description :
This seasoning rack is a clear PP plastic seasoning storage with 4 independant seasoning container. The container featured is with a flip open lid cover and is included serving spoon to ease taking the spices and/or seasonings.
Product is environmentally friendly, nontoxic material not harmful to the human body substances.
Used for kitchen storage of different spices seasonings
Used to hold a variety of condiments like salt, spice, pepper, sugar, turmeric, etc
Comes with 4 condiment storage container and a rack
Product Material : PP material
Product Color : Translucent
Dimension : 25.5cm(L) x 9.5cm(W) x 7.5cm(H)
Packaging Estimation Size : 26.5cm x 11cm x 8.5cm
*Measurements may slightly differ due to manual measurements
Packaging Weight : 750 gram
Volume Metric Weight : 800 gram
NOTE : Packaging Weight is a rough estimated packaging weight include wrapping and boxing. Each product wrapping may vary in weight. Packaging Weight or Volume Metric Weight may be heavier than actual product weight in order to accommodate delivery requirements.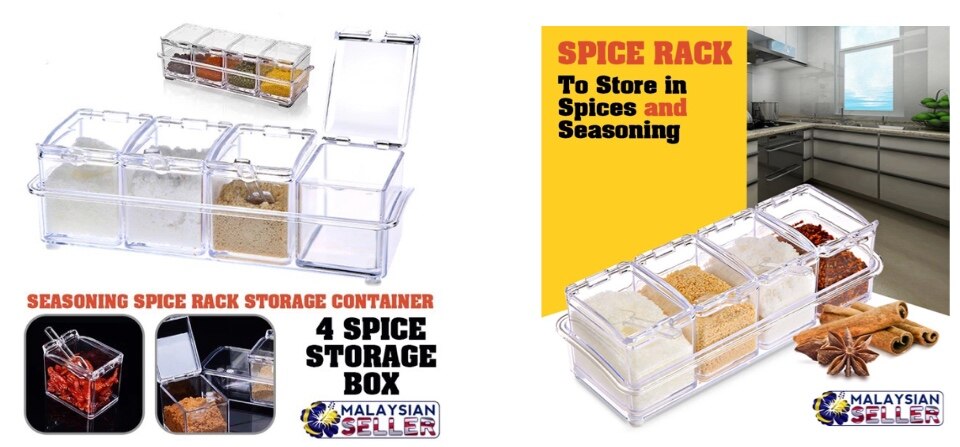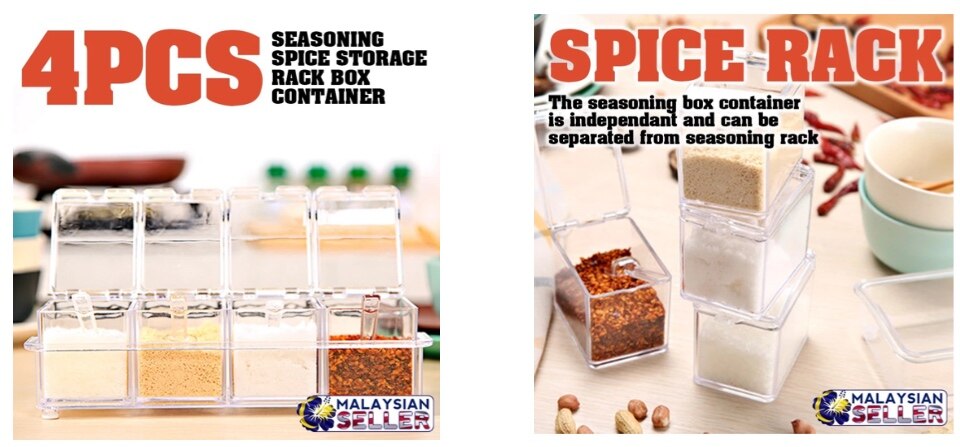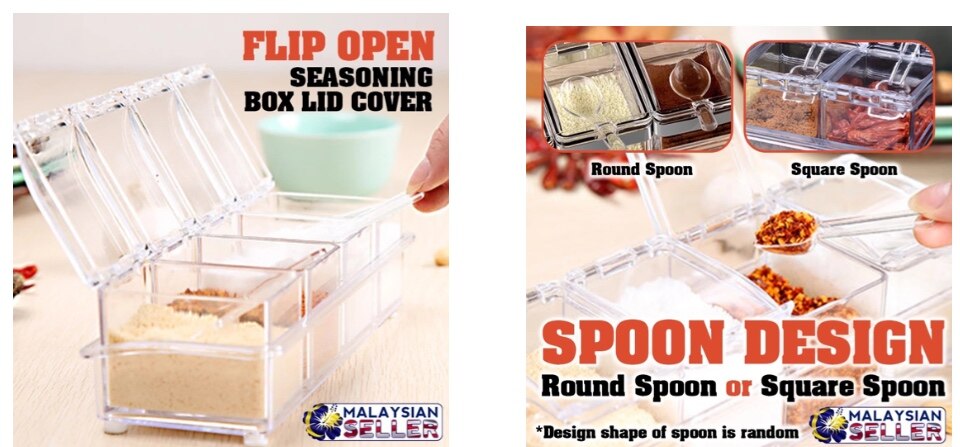 Reviews (0)
view all
back
What's in the box
4pcs spice rak