Description
Highlight
ALLANO Hand & Body Lotion is a rich, foaming lotion that soothes and moisturises rough, chapped skin. Creates an invisible shield that protects against dirt and moisture-loss while leaving skin feeling soft and supple.
Features
• Comes in a convenient aerosol form.
• Contains three beneficial skin care ingredients - Lanolin, Allantoin and Silicone:

- Lanolin easily penetrates the skin and is able to absorb water.
- Allantoin is traditionally known as a healing compound. Its anti-wrinkle benefits infuse skin with moisture and vitality.
- Silicone is a light, water clear fluid with a moisture-sealing effect.
• Ideal for the whole family.
• New and improved packaging which is more secure and allows for easier dispensing of product.
Benefits
Helps to soothe and smooth rough, chapped skin.
Maintains the natural moisture balance of the skin.
Forms a moisture barrier to repel water and preserve the effectiveness of other ingredients, while allowing the skin to breathe.
Absorbs more quickly.
Easier application.
No spills or leaks.
Losyen Tangan & Badan ALLANO
Losyen Tangan & Badan Allano adalah losyen berbuih pekat yang menyamankan dan melembapkan kulit yang pecah-pecah lagi kasar. Mencipta perisai yang melindungi daripada kotoran dan kelembapan badan di samping memberikan kulit rasa lembut dan lembut.
Sesuai untuk kulit normal dan kering.
Ciri-ciri
Datang dalam bentuk aerosol yang mudah.
Mengandungi tiga bahan penjagaan kulit bermanfaat - Lanolin, Alantoin dan Silikon:
- Lanolin mudah menembusi kulit dan mampu menyerap air.
- Alantoin secara tradisinya dikenali sebagai sebatian penyembuhan.
- Silikon adalah bendalir sejernih air yang ringan dengan kesan pengedap lembapan.
Sesuai untuk seisi keluarga.
Losyen berbuih untuk menenangkan dan kasar, kulit luka lancar.
Manfaat
Membantu melegakan kulit yang pecah-pecah lagi kasar.
Mudah diserap.
Tiada tumpahan atau kebocoran.
Mengekalkan keseimbangan lembapan semula jadi kulit.
Membentuk penghalang lembapan untuk menangkis air dan mengekalkan keberkesanan bahan-bahan lain, selain membolehkan kulit bernafas.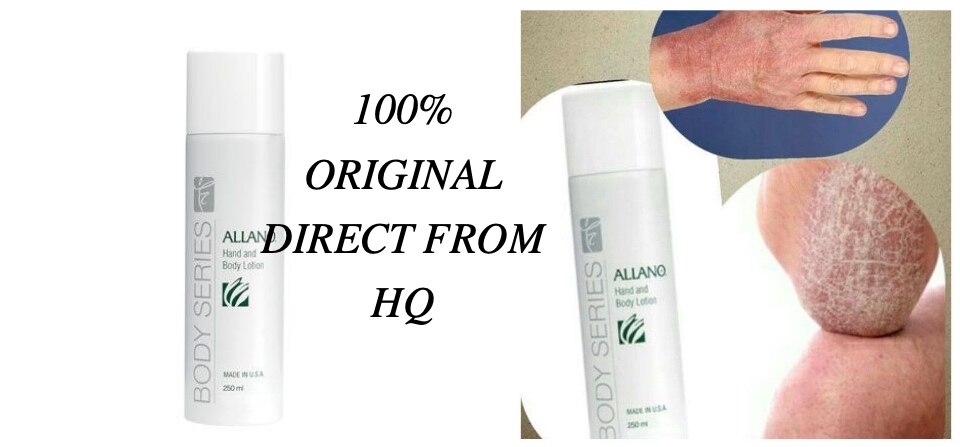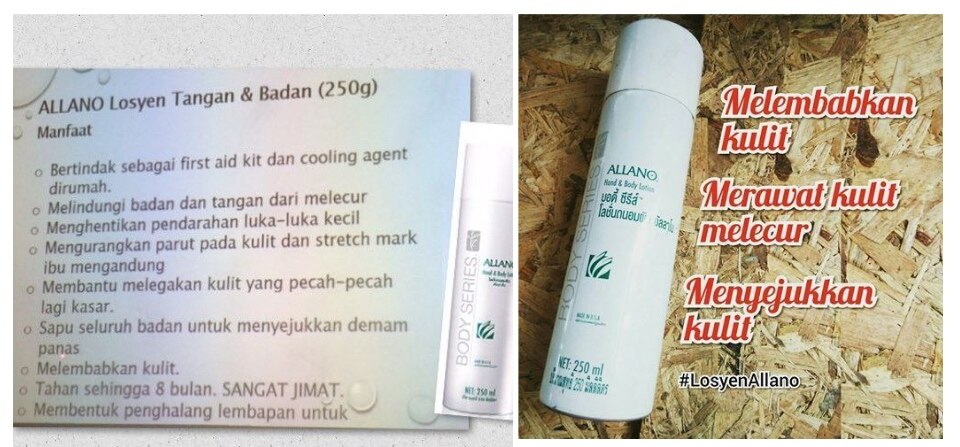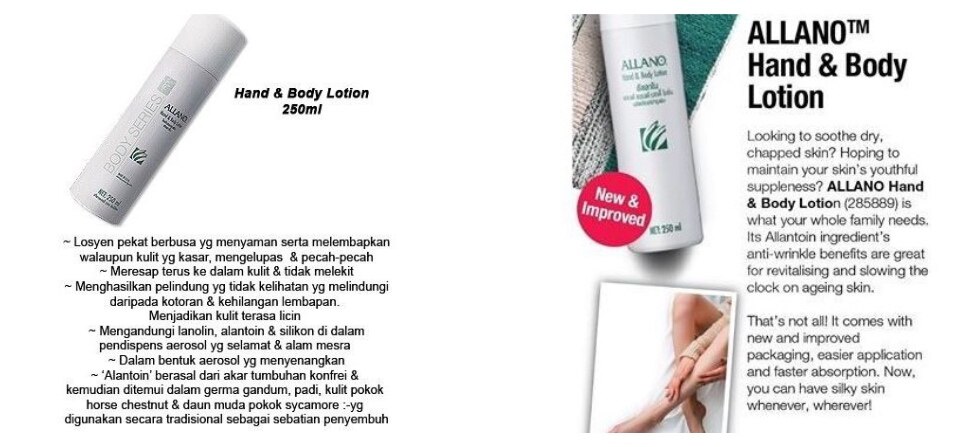 Reviews (0)
view all
back
What's in the box
Allano Lotion